PALM DESERT CA
Why Would I want to live in Palm Desert California?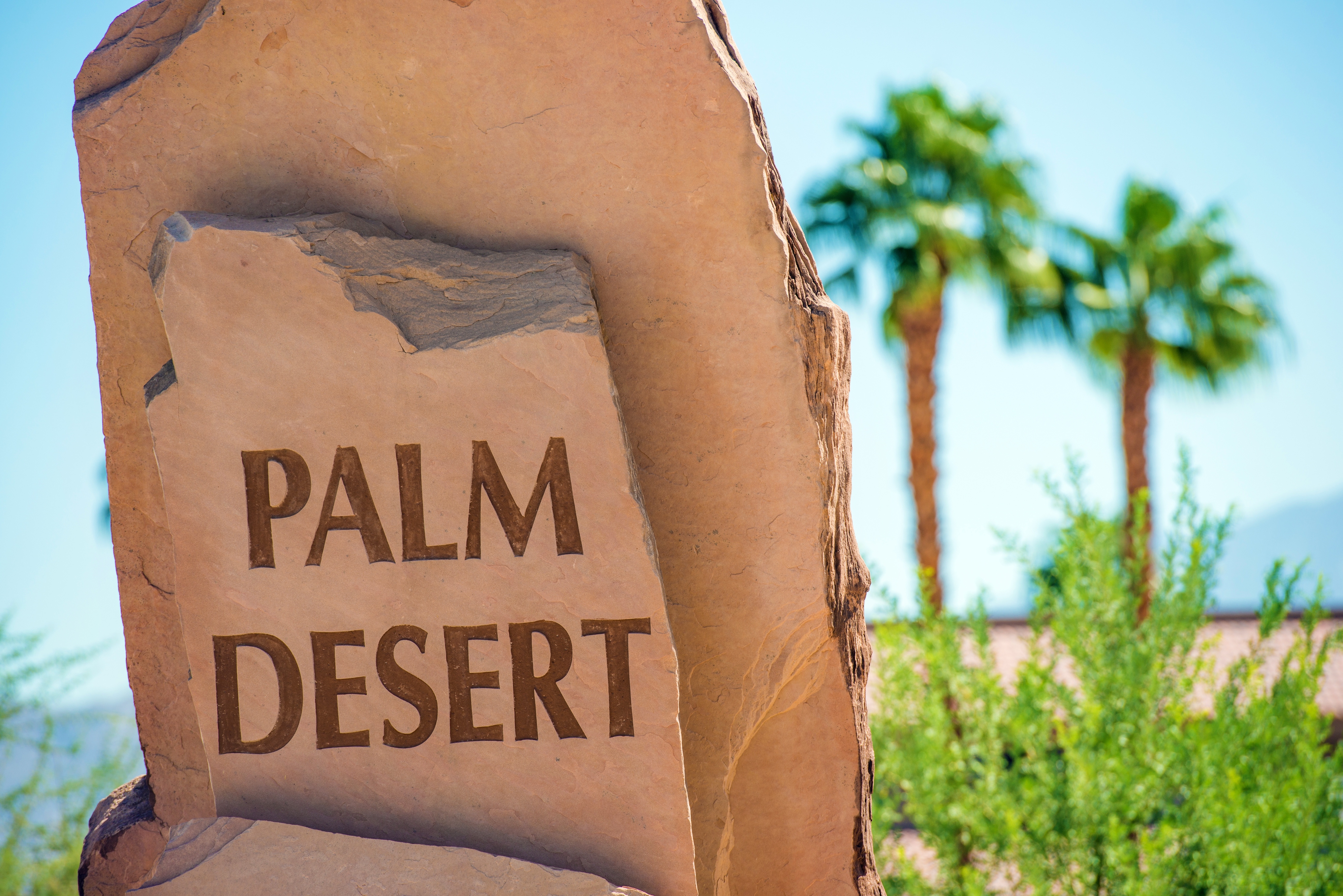 The benefit of living in Palm Desert is that you have all the "big city" type amenities coupled with any type of housing you might want. 
From the grand luxury country clubs, the village feel of South Palm Desert to the newer home and condo developments – Palm Desert – more than any other valley city really can offer something for everyone. If you already know the name of the neighborhood you want to live in you can skip to this page: 
SEARCH PALM DESERT HOMES FOR SALE BY NEIGHBORHOOD NAME

Palm Desert is an exceptionally well planned and well-managed city. This translates into things like great public services, amenities, and good zoning. I doubt anyone would argue that it is also the shopping hub of the valley. It has many stores but also has the only major Mall in the valley plus the upscale El Paseo. 

Living in Palm Desert is easy all you need to do is find a place to live!  Luckily we can help you with that:
| | |
| --- | --- |
| Search Palm Desert  |  Homes By Price Range: |
| $100,00 – $200,000 | $500,000-$600,000 |
| $200,000-$300,000 | $600,000 -$700,000 |
| $300,000-$400,000 | $700,000-$900,000 |
| $400,000-$500,000 |  $900,000-Unlimited |

Palm Desert California was incorporated in November of 1973. The city has a year-round population of just over 50,000 people.  Palm Desert area Real Estate represents some of the best overall values in the otherwise pricey California real estate market. The value for the money remains very high when compared to other areas of the state. 

The proximity to 22 million southern Californians makes it a constant and popular weekend getaway. The warmth of our winters makes it the perfect place to escape the cold and snowy weather in the North.  

Palm Desert offers an enviable resort lifestyle, great neighborhoods and over 320 days of Sunshine per year and loads of activities to keep you as busy as you want to be..  Theater, art, and culture abound with hundreds of live performances at dozens of theaters including the McCallum, by world-renowned artists every year. 

The College of the Desert continues to expand its' presence in the Desert and add facilities at the campus in Palm Desert.  Complimenting the great amenities for residents the, new in 2012 Aquatic center, is another plus to living in this vibrant community. Weekends feature a street fair on the grounds of the College.  7 am to 2 pm in season and 6 am to noon for the rest of the year!

A unique feature of Palm Desert is its Art in Public Places program. All over Palm Desert, most notably on El Paseo, you will see unique art installations. You can get more information and even arrange a tour of current installations by calling 760-568-5240

Fine dining and world-class shopping from the heavyweights of the luxury goods world – Tiffany, Saks 5th Avenue, Gucci as well as The Apple Store, Teavana, Tommy Bahama and more grace the elegant Gardens El Paseo in Palm Desert.  Loads of interesting and unique shops complement these world-famous names. The City continues to attract the best of the retail world with Whole Foods, Nordstroms Rack and a Home Goods store anchoring a revamped shopping plaza across from the main mall.

The Living Desert is a community resource and a unique treat for Desert Visitors. A cross between a botanical garden and zoo there are activities and learning experiences for every member of the family it is located at 47900 Portola Avenue just South of El Paseo.  

Naturally, Palm Desert hosts golf tournaments including the Women's Samsung World Championship Big Horn Golf club.

Read more about the great lifestyle in Palm Desert California here on our Blog Post.
---

PALM DESERT CALIFORNIA RESOURCES AND INFORMATION

Population: 49,211
Median Age: 46
Median Household Income: $58,332
The 411 On Palm Desert CA
City Hall

73510 Fred Waring Drive Palm Desert CA 92260

760-346-0611

Main Library

73-300 Fred Waring Drive Palm Desert CA 92260

760-346-6552

Police
 Non-emergency contact

760-836-1600

Fire
 

Non-emergency contact

760-346-6234

Post Offices

24-801 Hovley Lane & 

45-300 Portola Ave

School District

Desert Sands Unified School District 47-950 Dune Palms Rd La Quinta 92253

760-777-4200

Electric

Southern California Edison

800-684-8123

Gas

Southern California Gas Company

800-427-2200

Water

Coachella Valley Water District

760-398-2651

Cable

Time Warner Cable AKA Spectrum

760-340-2225

The McCallum

73000 Fred Waring Dr, Palm Desert, CA 92260

760-346-6505

The Living Desert

47900 Portola Ave, Palm Desert, CA 92260

760-346-5694